I found this tutorial which explains how to do this without a private key but I have a syntactical error of some kind:
https://jimshaver.net/2015/02/11/decrypt...-easy-way/
I was following it but I am doing something wrong.
It seems like a fairly credible tutorial to begin with.
The log file is somewhat saved where I want it to be I think.
Here's my ~/.bashrc: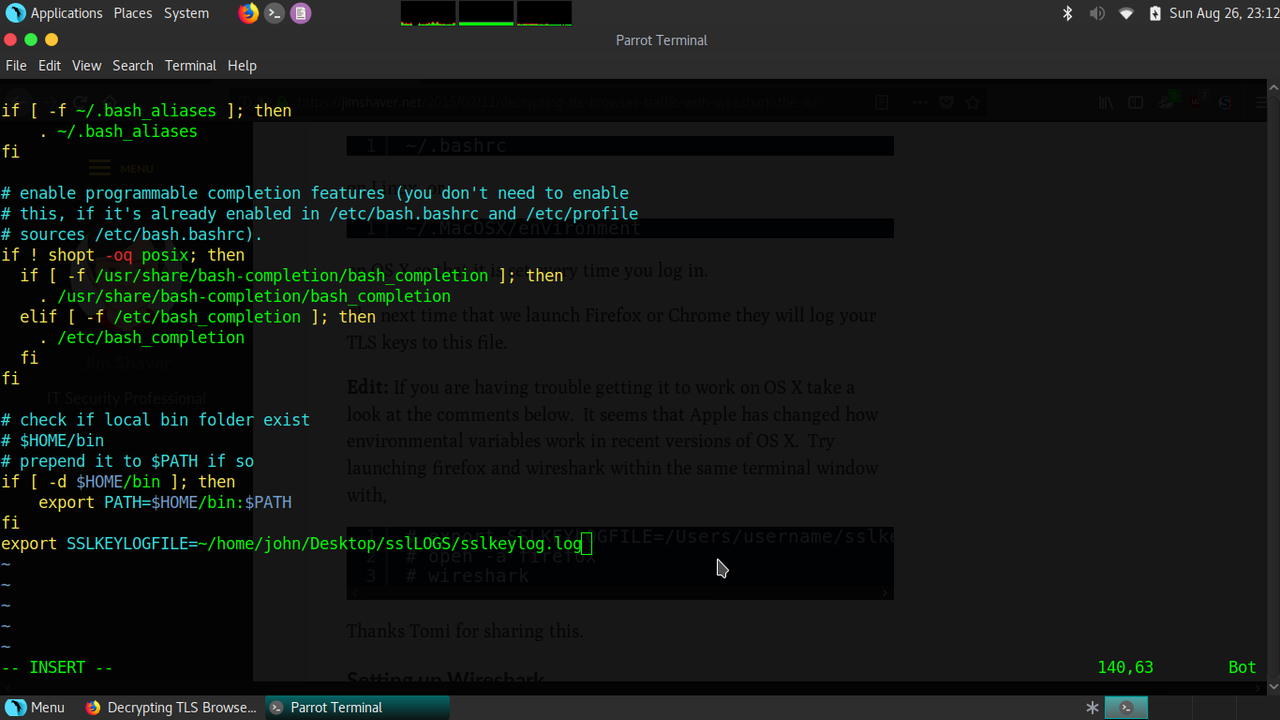 You can probably see my issue.
But I found a tutorial on how to do it that apparently works.